3.3 - Power Converter
Bacon ipsum dolor amet hamburger turkey corned beef ball tip t-bone, pork chop porchetta ribeye.
Introduction
Power management subsystems control the distribution of power in an electronic system.

Three types of power conditioners can be realized in automotive power train systems:
AC/DC (rectifier)- Regenerative braking.
DC/DC (converter)- Dual battery system
DC/AC (inverter)- Traction motor
Power Converters consist of integrated circuits and power semiconductors that handle power levels that can range from microwatts to megawatts.
The power switches large impact on the cost of the inverter 1/4 of the total cost. Indirect effect on the size and weight of the system due to cooling requierements to maintain the temperature thereof below 125º.
Power Inverter - Control Scheme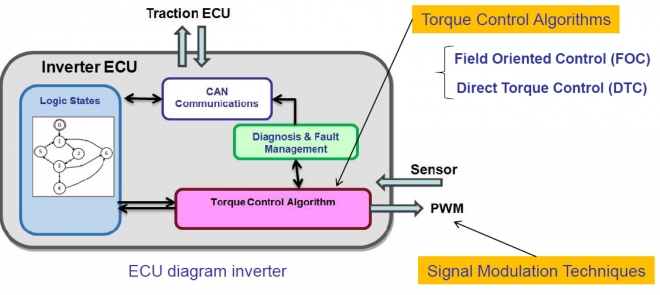 Power Inverter - Architecture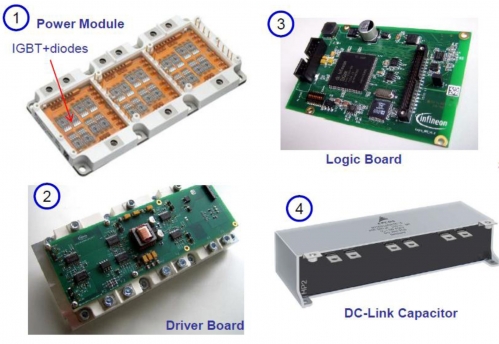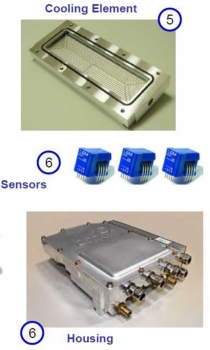 System Integration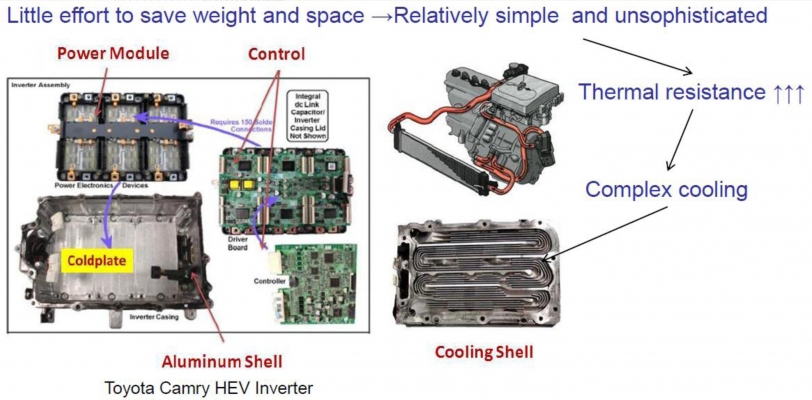 Detached Inverter:
Expensive, difficult integration, losses, shielded HV bus wires needed. HV harness generally requires shielded cables and connectors.
Integrated Inverter:
NO high voltage bus, reduced EMIs. Attach the power electronics with its mechanical environment (Icooling sys, etc)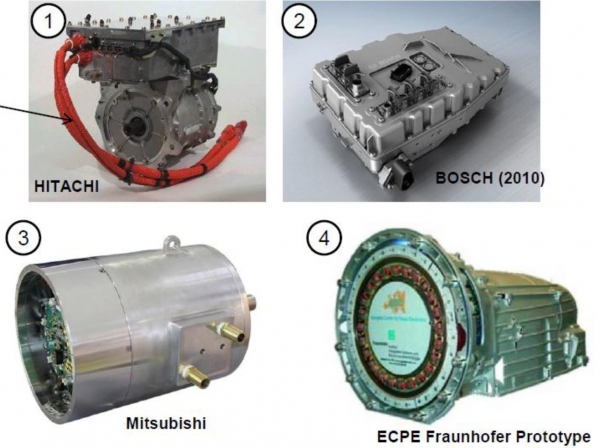 Packaging
To meet the packaging goals, the components must be designed to operate over a much higher temperature range. Aluminium is the most common material for the casing for lightness, strength and low cost.

Passive components contribute to cost and size of power electronic system on a considerable scale i.e.: Polymer film capacitors show the greatest flexibility in device geometry among all capacitor technologies -even toroidal or coaxial capacitors are possible, and also amazing machining processes like the drilling of holes directly through the film stack.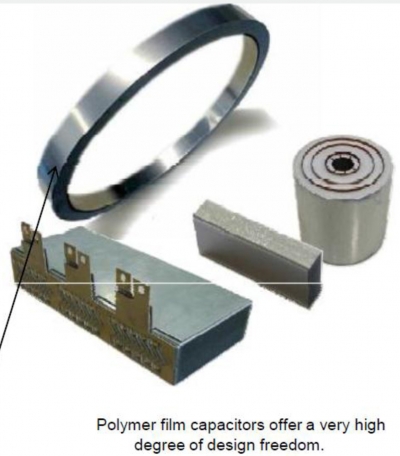 Cooling
Conventional Power Module Architecture
Double layer metallic substrates alumina (Al203), aluminim nitride (AlN), silicon nitride (Si3N4) + Al, Cu Thermal interfaces materials (TIM) source of problems. Heat losses are concentrated in areas of the chip where the area is shrinking High heat flux.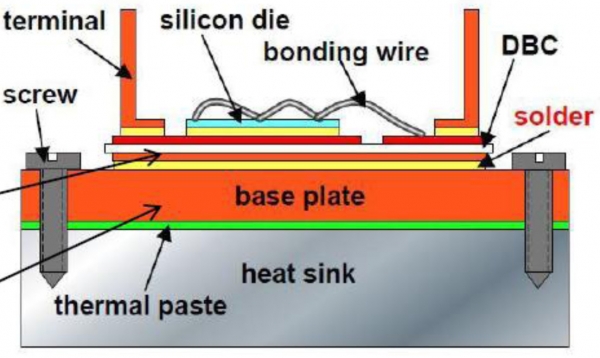 Double Sided Cooling
Problematic to integrate in EV.

Power Module with ShowerPower system (TM Danfoss)
Turbulence increase Heat transfer increase.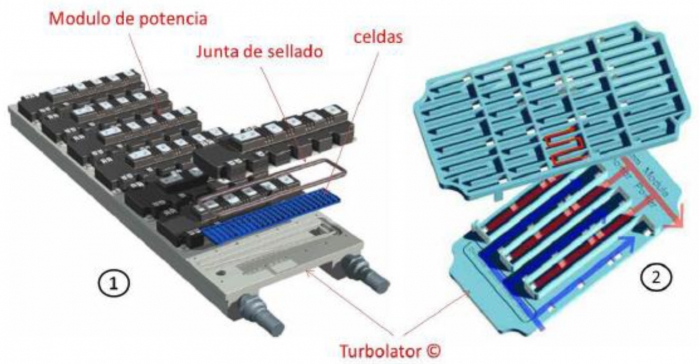 Inverter integration in EM