2.0 - Different Hybrid Vehicles
Learn about different types of hybrid vehicles and electrical vehicles in general terms. Videos and articles explain about different vehicle types.
Chapters
1.0 - How Hybrids works
2.0 - Test your Knowledge
Different hybrid vehicles
The evolution of engine technology in vehicles passing by progressive electrification of powertrains.
The future may be the hydrogen fuel cell, as shown in the roadmap of graphic below (courtesy of Volkswagen).
But nowadays the most mature technology are hybrid powertrains, and its evolution towards plug-in. Although the electric vehicle penetration in urban environments especially is becoming more of a reality, and so new models demonstrate that large manufacturers are bringing to market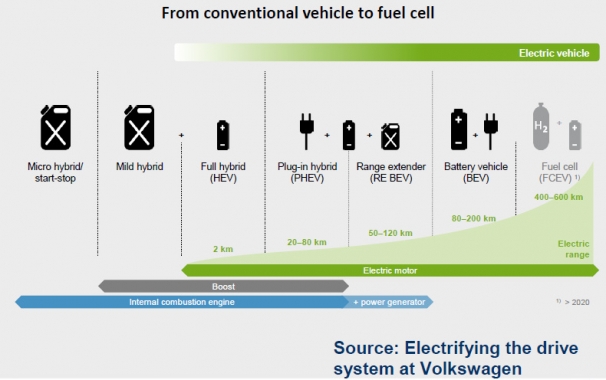 An approach to HYBRID
A hybrid system combines different power sources to maximize each ones strengths, while compensating for the others shortcomings.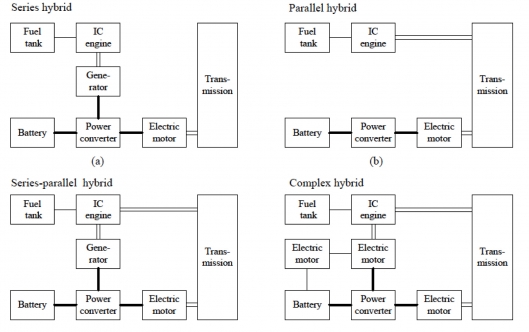 If we compare and ICE vehicle with FEV/HEV vehicles are similar but different.
On one hand FEV/HEV are COMPLEX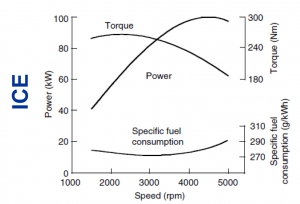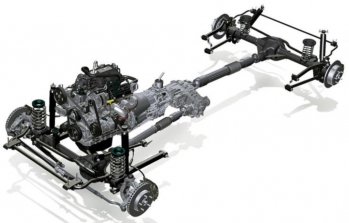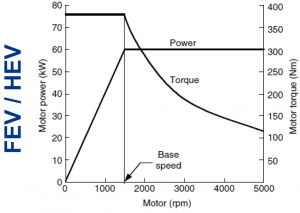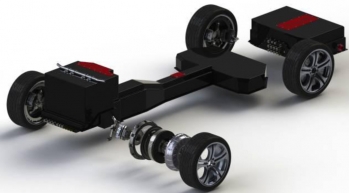 On the other hand
Speed-torque profile of an electric motor is close to the ideal, so one gear is possible.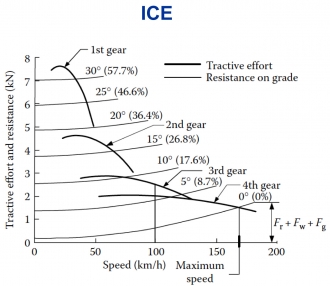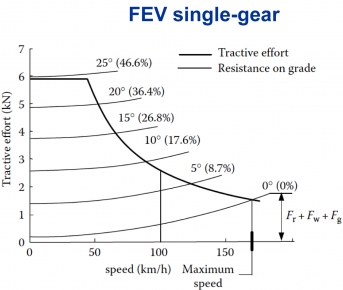 Within the hybrid technology we have 3 basic configurations in which the current models are based. (Click on it to see diferent configurations or go through sub-menus):
SERIAL
PARALLEL
SERIAL-PARALLEL
Conclusions
Electric and hybrid vehicles are more complex than conventional ICE based vehicles, but also can offer novel powertrain topologies never developed before.