1.0 - Basic Concepts
Learn about the background for the ongoing research in and development of new types of energy sources for vehicles.
Chapters
1.0 - Environmental Issues
2.0 - Global Warming
3.0 - Natural resource issues
4.0 - Test your Knowledge
Basic concepts: Why electrification?
There are two main reasons to make our vehicles more efficient:
Emissions of CO2 and pollutants are affecting the planet (global warming) and human beings (disease)
Energy independence of countries is critical for economic sustainability
The CO2 emissions are directly related to both fuel and harmful tailpipe emissions. All design decisions from OEMs are largely influenced by CO2. Significant penalties will be paid by OEMs if targets are not achieved. New technologies for CO2 reduction fit now in Business case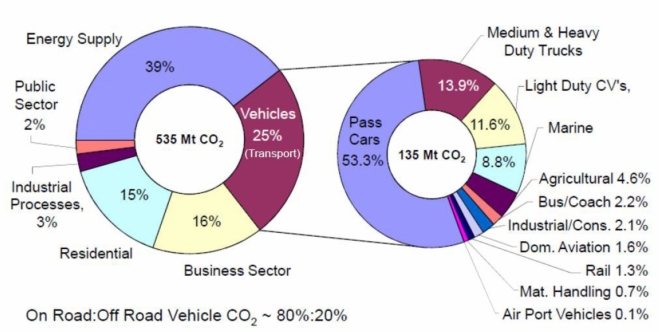 Weight reduction and internal combustion help reducing CO2 emissions but they are not enough to meet targets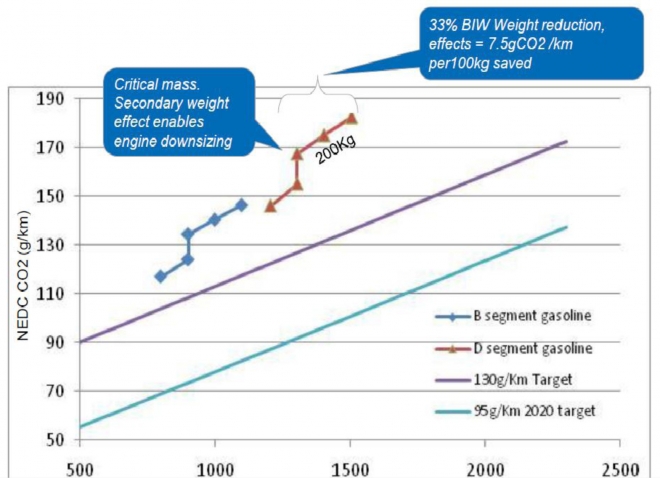 We can see in next graphic requiered CO2 Levels and Oil Price in main countries next years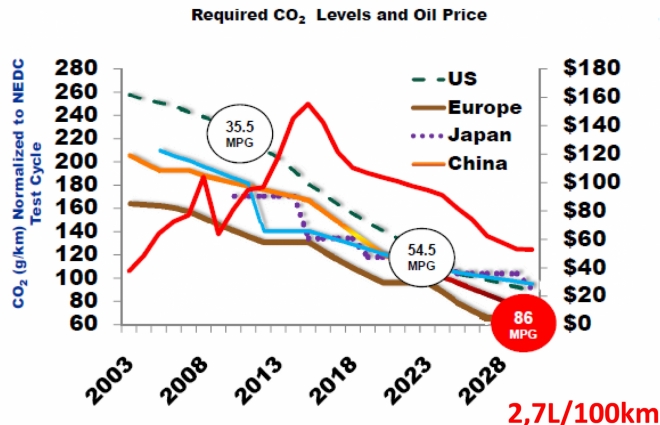 And this is the New Re-Architecting Era in opinion of GM. But evidence is that Vehicle electrification is mandatory to meet targets.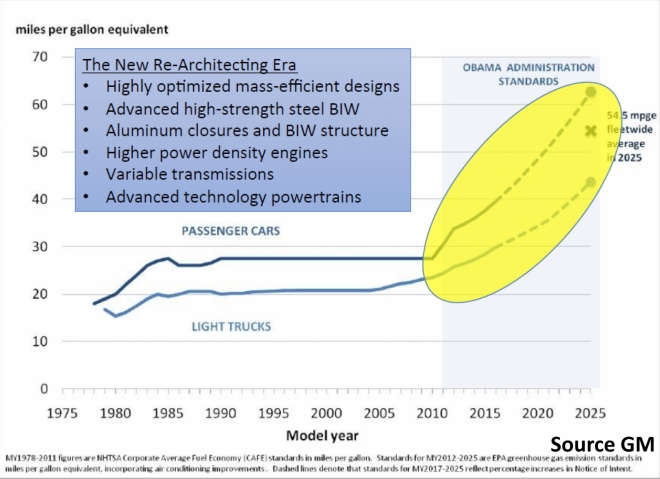 Conclusions
Need for mobility is growing worldwide
Energy independence is becoming a critical issue
Fuel consumption has to be reduced, with a combined technological effort
Regulations require Co2 emission values that can only be achieved implementing electrified powertrains.